MASKS, GLOVES, SANITIZERS, PPE KITS AND SURGICALS
Masks, Gloves, Sanitizers & PPE Kits
Face Masks
• 3 Ply Disposable Surgical Mask : Made from melt-blown material placed between non-woven fabric with minimum 95 percent bacteria filtration efficiency. The innermost layer used for absorbing moisture, the middle layer is a filter and outermost layer repels water.
• N95 Mask With or Without Respirator : Designed to achieve a very close facial fit, a N95 mask is a particulate-filtering facepiece respirator that blocks at least 95% test particles of 0.3 microns or above.
• Cloth Based Mask With Minimum 4 Layer Fabric : Washable Cloth Based Mask with water-resistant outer layer fabric, inner layer water-absorbent and middle layer filter. Made from Cotton or Cotton-poly Blend, these Masks are Washable, Adjustable and Durable. Available in different Colours and Designs, as per requirement.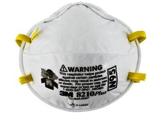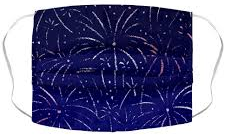 ---
Gloves
• Latex Gloves : Made out of Natural Rubber, Latex Gloves are most commonly used Disposable Gloves. Available in Powdered or Un-Powdered Material. Have a high level of touch sensitivity & offer more precision.
• Nitrile Gloves : Made out of Synthetic Rubber, Nitrile Gloves are an ideal alternative when latex allergies are of concern. They are superior gloves in terms of puncture resistance. They offer more chemical resistance and have long shelf life.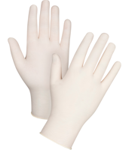 ---
Hand Sanitizers
Alcohol based hand sanitizers that offer optimum antimicrobial activity and skin friendliness effect. The sanitizers possesses an excellent immediate effect in fighting against bacteria, yeasts and enveloped viruses. The product possesses excellent skin tolerability and increases skin hydration with regular use.
• Pack Size : 50 ml, 100ml, 500ml, 1 Liter and 5 Liter Bottles.
• Alcohol Content : 71% - 80%
• Usage : Personal and Medical
• Appearance : Transparent, Light Blue
• Form : Liquid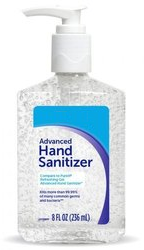 ---
PPE Kits
PPE or Personal Protective Equipment is designed to protect from various contagious viruses, bacteria or infection. Components of PPE are coverall/gowns bodysuit, goggles, face-shield, mask, gloves, biohazard bag, head cover and shoe cover. PPE helps prevents contact with such agents or body fluid that may contain the infectious agent, by creating a barrier between the agent and person wearing it.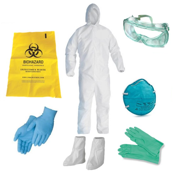 ---